Welcome
COVID 19 Information:
ACCA Counselor, Skeetz Edinger, has created some virtual space for individuals to maintain their mental health during Covid 19.
VIRTUAL WALK-IN CLINIC available Thursday from 10:00am to 1:00pm.
For anyone struggling with the stressors associated with the current crisis.
Open to individuals, couples, and families.
All ages welcome, but those under 18 must have parental consent.
Time with a licensed therapist is offered in half hour increments on a first-come, first-served basis with a maximum of 2 appointments for each individual per day.
Pay what you are able.
More information can be found on Skeetz's website.
---
ACCA is maintaining a resource guide for our service area and beyond with information links including ISD food pick up posts. Please feel free to share and send links that you think may also be helpful. 
---
We believe everyone deserves emotional wellness.
We're licensed mental health professionals who've witnessed enough life to know how hard it can be to find and afford counseling.
---
Contact us to schedule a free initial consultation.
(601) 533-8255     |     Send Email
Find Out More or Schedule an Appointment
ACCA has 7 locations covering the following counties:
Galveston, Harris, Montgomery.
We look forward to helping you on the journey toward well being.
---
Why Therapy?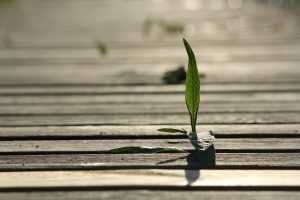 You may have already talked to friends, family, co-workers, even acquaintances. We believe wholeheartedly in the power of those conversations!
We invite you to try talking things over with someone who's professionally trained in conversation that can change lives.
Affordable Counseling Collaborative Associates are licensed mental health professionals who come from all walks of life and experiences. We use a variety of approaches including Biopsychosocial, Cognitive/Cognitive-Behavioral, Compassion Focus Therapy, Dialectical Behavior Therapy, Emotionally Focused Therapy, Existential/Humanistic, Family Systems, Feminist, Multicultural, Narrative, Person-Centered, Psychoeducational, Psychosocial, Relational Psychotherapy, Social Constructionist and Solution-Focused Brief Therapy.
And we do so for lower fees than you're finding elsewhere.
"Your present circumstances don't determine where you can go; they merely determine where you start."

– Nido Qubein