Contact Us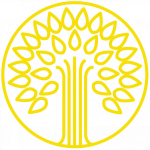 For any questions or to schedule a conversation
SCHEDULE A FREE CONSULT THROUGH THIS LINK
(601) 533-8255      |       Send an email     |     Online Sessions Available

Please do not send confidential information using this form.
We have office locations in Houston and Montgomery County, Texas / Thurston County, Washington / and Essex County, Massachusetts.
Affordable Counseling Collaborative Associates, LLC  (ACCA) is a referral network for associated therapists operating in the states of Texas and Washington. ACCA is not a private or group practice or itself the provider of any mental health services. The contents of this site and all the pages herein are intended for informational purposes only and are subject to change without notice at any time.  None of the information in this site is intended to be taken as therapeutic, medical, legal, or any other advice.  At no time does use of this site or communication through this site constitute a therapeutic relationship between the user and ACCA, any ACCA representative, or any therapist.  ACCA assumes no liability for the content of this site or damages that may result from use, reference to, reliance on, or decisions resulting from its use.  Use of this site establishes your consent to the provisions of this disclaimer.